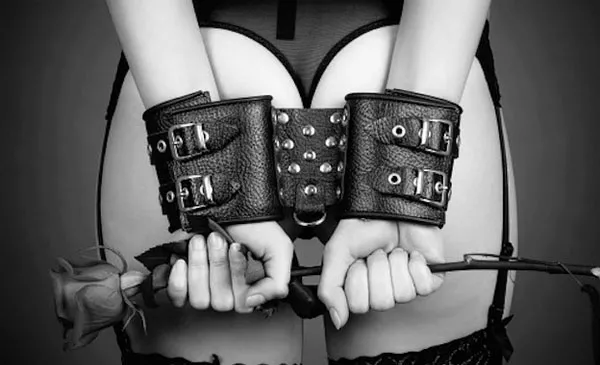 BDSM Erotic Massage in Prague: Dive into an Exquisite Experience at Salon Magic Erotic Massage
Step into the heart of Prague and uncover an oasis of sensuality, where desires are transformed into unforgettable experiences. At Salon Magic Erotic Massage, we bring to you a tantalizing blend of traditional massage techniques and the thrilling world of BDSM.
Why Choose BDSM Erotic Massage?
BDSM isn't just about dominance and submission; it's a journey that leads you to a state of heightened awareness, amplified sensations, and profound relaxation. Blending this with erotic massage techniques ensures a comprehensive sensory experience that:
Releases Tension: The rhythmic pressure and gentle touches unwind the tight knots of stress.

Awakens Desires: Experience pleasures in ways you've never imagined.

Heightens Sensations: Elevate your sensory perception to a whole new level.
Why Salon Magic Erotic Massage Stands Out
There might be several places offering BDSM massage in Prague, but here's why you should make Salon Magic Erotic Massage your destination:
Experienced Masseuses: Our team comprises professionals well-versed in the art of BDSM and traditional massage techniques.
Privacy Ensured: We respect your discretion. Our establishment ensures utmost privacy and confidentiality.
Customizable Sessions: Your comfort is our priority. Tailor the intensity and elements of your massage as per your preference.
What to Expect from Our BDSM Erotic Massage Session
Journey of Sensation at Salon Magic Erotic Massage
| | |
| --- | --- |
| Phase | Experience |
| Introduction | Meet your masseuse and discuss your preferences, limits, and desires. |
| Preparation | A calming ambiance is set with soft lighting, aromatic candles, and soothing music. |
| Massage Begins | A fusion of traditional massage and BDSM elements tailored as per your desires begins. |
| Aftercare | Post-session, enjoy a few moments of relaxation and discuss your experience with your masseuse. |
Tips to Maximize Your Experience
Communication: Don't hesitate to voice out any preferences, discomforts, or special requests.

Relax: Our experts are here for you. Trust their expertise and surrender to the experience.
Ready to Embark on an Enthralling Journey?
Prague is a city of enchantment, and at Salon Magic Erotic Massage, we enhance this magic manifold. Whether you're a novice curious about BDSM erotic massage or a seasoned enthusiast, our sanctuary promises an experience that resonates with your soul.
Book your session today and dive deep into a world where pleasure and relaxation intertwine seamlessly.
Note: Always remember, BDSM erotic massage is about mutual respect and consent. Safety, comfort, and enjoyment are our utmost priorities.
Would you like to expand your experience? In our Magic Erotic Massage salon, you will find a wide range of erotic massages, including relax massage and the exciting lesbi show.