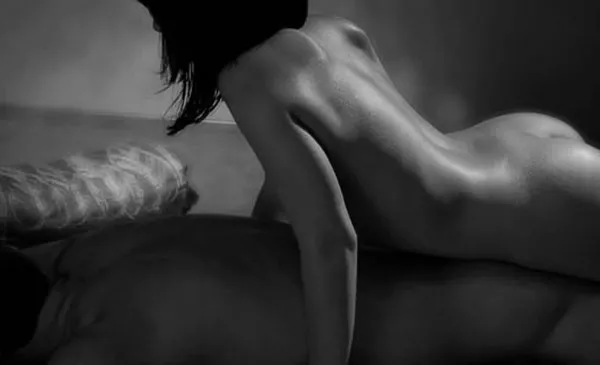 Embrace Exquisite Relaxation with Nuru Massage in Prague
Why Choose Us for Your Nuru Experience? Salon Magic Erotic Massage is not just a massage parlor; it's an escape to a world where your senses are pampered, and your spirit is elevated. We invite you to experience the epitome of sensual luxury with our unique Nuru massage in the beautiful city of Prague.
Unravel the Magic of Nuru
Originating from the vibrant culture of Japan, Nuru massage is a celebration of the senses, blending intense sensation, relaxation, and eroticism, using a special seaweed-based Nuru gel that offers a tantalizing slipperiness, enabling the most sensual body-to-body contact.
Enhanced Experience with Our Japanese Massage Technique
Our meticulously trained masseuses master the ancient art of Nuru, ensuring each stroke, slide, and touch is a whisper to your senses, taking you to realms of pleasure you've never explored. The exquisite contact and the silky sensation of the Nuru gel create a luscious atmosphere charged with excitement and allure.
Benefits of Our Nuru Massage
Our Nuru Massage offers a myriad of benefits:
Sensual Enlightenment: Unlock the doors to heightened sensuality and eroticism.

Utmost Relaxation: Let go of stress and tension, embracing tranquil bliss.

Enhanced Libido: Reawaken your desires and revitalize your intimate life.

Holistic Wellness: Experience overall well-being and psychological balance.
Why Nuru Massage Prague is Unparalleled?
Authentic Nuru Gel: We use original, high-quality Nuru gel, ensuring maximum pleasure.

Professional Masseuses: Our expert masseuses are trained to provide top-notch service.

Luxurious Setting: Immerse in our opulent surroundings, designed for your comfort and pleasure.

Unmatched Privacy: Your discretion is our priority; we ensure complete confidentiality.
Our Unique Features
| | |
| --- | --- |
| Feature | Description |
| Holistic Approach | Our massages are tailored to cater to your holistic well-being. |
| Quality Assurance | We uphold the highest standards of service and cleanliness. |
| Diverse Selection | Choose from our array of beautiful, skilled masseuses. |
| Customer Centricity | We prioritize your needs, preferences, and satisfaction above all. |
Experience Exotic Pleasure
Indulge in the extraordinary, experience the intense friction, the playful slides, and the tantalizing touches of our masseuse's body against yours, whispering sweet nothings to your senses, and leaving you in a state of blissful ecstasy.
How to Embark on Your Sensual Journey with Us?
Schedule a Session: Choose a convenient time slot and book your Nuru Massage Prague.
Personalize Your Experience: Select your masseuse and any additional services you desire.
Step into Our World: Arrive at Salon Magic Erotic Massage and let us transport you to a world of sensual splendor.
We welcome you to our sanctuary of pleasure and relaxation. Whether you are a resident or a visitor in Prague, seeking to explore your sensual boundaries, or yearning for a transcendent erotic experience, Salon Magic Erotic Massage is your premier destination for Nuru Massage Prague.
Would you like to expand your experience? In our Magic Erotic Massage salon, you will find a wide range of erotic massages, including prostate massage and the exciting Pussycat massage.