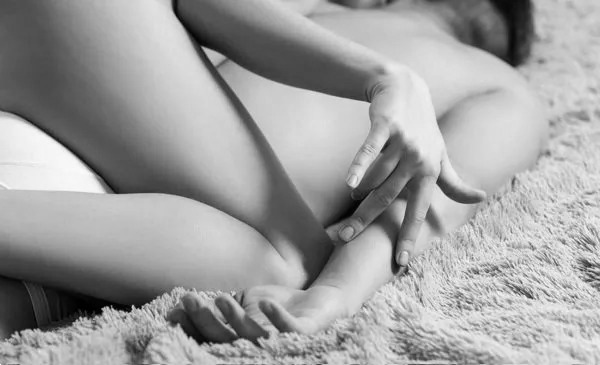 Pussycat Massage in Prague: The Ultimate Sensual Experience
Stepping into the world of erotic massages, there are multiple avenues to explore. Yet, one technique stands out from the rest, presenting the most alluring and complete experience – the Pussycat Massage. At Salon Magic Erotic Massage, we have mastered this art and invite you to indulge in this luxurious and intimate journey.
What Awaits You in a Pussycat Massage Session?
Let's unfold the course of this sensual voyage:
Commence with Warmth: Start and conclude your session with a shared, relaxing warm shower with our masseuse. Let the water cleanse and prepare you for the mesmerizing experience ahead.

Embark on the Sensual Journey: Our masseuse will employ aromatic warm oil, blending various techniques, even integrating her intimate parts, to send waves of ecstasy through your body.

Intimate Connections: Feel the freedom to touch, caress, and even kiss the masseuse's entire body, embracing the closeness and warmth.

The Intimate Crescendo: Experience the climax of the massage in a unique position – the '69', allowing for deep intimacy and mutual energy flow.

Concluding Refreshment: After the shared shower, sit back and savor one of our complimentary drinks (from coffee and tea to special drinks) alongside your masseuse, grounding yourself after the intense experience.
The Magic Behind Pussycat Massage
The Pussycat Massage, transcending traditional massage types, converges all erotic techniques into one. The name itself alludes to the sensuality and mystery it brings forth. It's not just a massage; it's a dance of fingers, bodies, and souls.
Why Choose Pussycat Massage?
Experience the Complete Package: From body-to-body contact to the freedom of touch and intimate kissing, this massage encapsulates the essence of eroticism.

Empowerment and Sensual Exchange: Being in the '69' position empowers you and the masseuse to engage in a mutual exchange of energy, feelings, and pleasure.

Multiple Climaxes: With Pussycat Massage, the sky's the limit. Revel in the waves of pleasure without any restrictions on climaxes.

A New Dimension of Relaxation: Beyond the physical ecstasy, experience a deep mental relaxation, freeing you from the stresses of everyday life.
Pussycat Massage – A Quick Overview
| | |
| --- | --- |
| Aspect | Description |
| Duration | Typically 60 to 90 minutes |
| Primary Techniques | Body-to-body, intimate touching, position '69' |
| Benefits | Deep relaxation, mutual energy exchange, multiple climaxes |
| Suitability | Individuals seeking a complete erotic experience |
Are You Ready to Dive Deep into Sensuality?
In the heart of Prague, Salon Magic Erotic Massage awaits, ready to guide you through the mesmerizing world of the Pussycat Massage. Crafted for those desiring a full-bodied, intimate experience, this massage promises not just physical pleasure, but a spiritual and emotional connection.
Ready for the journey? Contact us and let the magic of the Pussycat Massage envelop you.
Would you like to expand your experience? In our Magic Erotic Massage salon, you will find a wide range of erotic massages, including tantra massage and the exciting Body to Body massage.