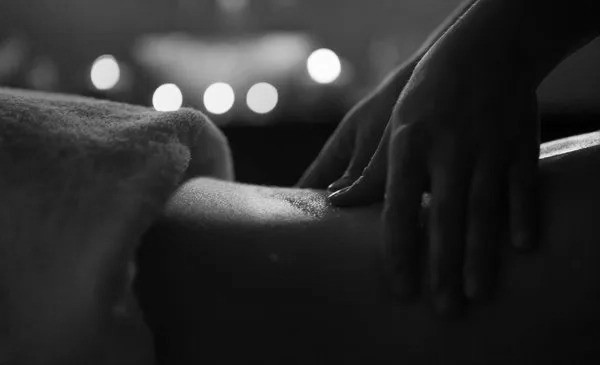 Discover the Mysteries of the Male G-spot
For those venturing into the depths of their senses, Salon Magic Erotic Massage offers an unparalleled experience: the prostate massage. Unravel the secrets of the so-called "male G-spot", found deep within, waiting to bring waves of unprecedented pleasure.
Why Choose Prostate Massage in Prague?
The city of Prague isn't just renowned for its captivating history and architecture; it's also a hub for those seeking unique sensory experiences. Our salon, nestled in the heart of this majestic city, offers an adventure that is both intensely pleasurable and beneficial for health.
What Awaits You in a Prostate Massage Session?
The Journey to Pleasure
The prostate massage journey begins with a comforting introduction. Our skilled masseuse will guide you through the process, ensuring you feel relaxed and informed. The session progresses with soft, sensual touches, leading to the intimate stimulation of the prostate. The experience is designed to unlock a world of sensations, many of which remain unexplored by most men.
Techniques and Safety
Our well-trained masseuses employ gentle techniques, always prioritizing your comfort and safety. Using premium lubricants, they ensure a smooth and delightful experience. Their knowledgeable approach ensures the experience is both arousing and therapeutic.
Benefits of Prostate Massage
Delving beyond mere pleasure, the prostate massage has a plethora of health benefits:
Enhanced Sensual Satisfaction: Often, recipients report heightened orgasms and improved erectile quality.

Medical Benefits: Regular sessions can help prevent prostate-related issues, enhance libido, and even reduce the risk of prostate cancer.

Mental Wellbeing: The intense relaxation can relieve stress, anxiety, and promote a sense of overall wellness.
Why Salon Magic Erotic Massage Stands Out
Expertise and Professionalism
Our masseuses are not only skilled but also trained to understand the intricacies of the male anatomy. Their expertise ensures each session is a blend of pleasure and therapy.
Luxurious Ambience
Our salon exudes an ambiance of luxury and tranquillity. Every room is designed to enhance your relaxation, making sure you're transported to a realm of serenity.
Flexible Options
We understand that every individual is unique. Hence, our prostate massage can be combined with various other erotic massages we offer, catering to your desires.
Booking Your Session
Ready to explore the uncharted terrains of your senses? Book your session today. Whether you're a local or a visitor in Prague, an experience at Salon Magic Erotic Massage is a must. Dive deep into the world of eroticism and therapy with us, and emerge rejuvenated.
Whether you wish to visit our luxurious salon or want us to come to you, we cater to both. Contact us to schedule your session, and embark on a journey of sensory magic.
Let Salon Magic Erotic Massage be your gateway to an unparalleled realm of pleasure and wellness in Prague.
Would you like to expand your experience? In our Magic Erotic Massage salon, you will find a wide range of erotic massages, including Pussycat massage and the exciting tantra massage.